This article may reference Continental Mapping, GISinc, or TSG Solutions. These three legacy companies merged in January 2021 to form a new geospatial leader.
This year GISinc Utility Network experts have released a few short Video Blogs (VLOGs) to help Esri Customers who are interested in Esri's ArcGIS Utility Network Management solution, project approaches, containment associations, isolation tracing, and more.
See them summarized below for your convenience!
1. NEW! Utility Network "Lessons Learned" Presentation!
2. Reasons to Implement Esri's ArcGIS Utility Network Management Solution

3. ArcGIS Utility Network: Project Approach for Water Utilities
4. ArcGIS Utility Network Management - Isolation Tracing
5. ArcGIS Utility Network Management - Containment Associations
6. Also of interest, we hosted a 60-minute Webinar on this topic! ArcGIS Utility Network: Deep Dive into the Water Network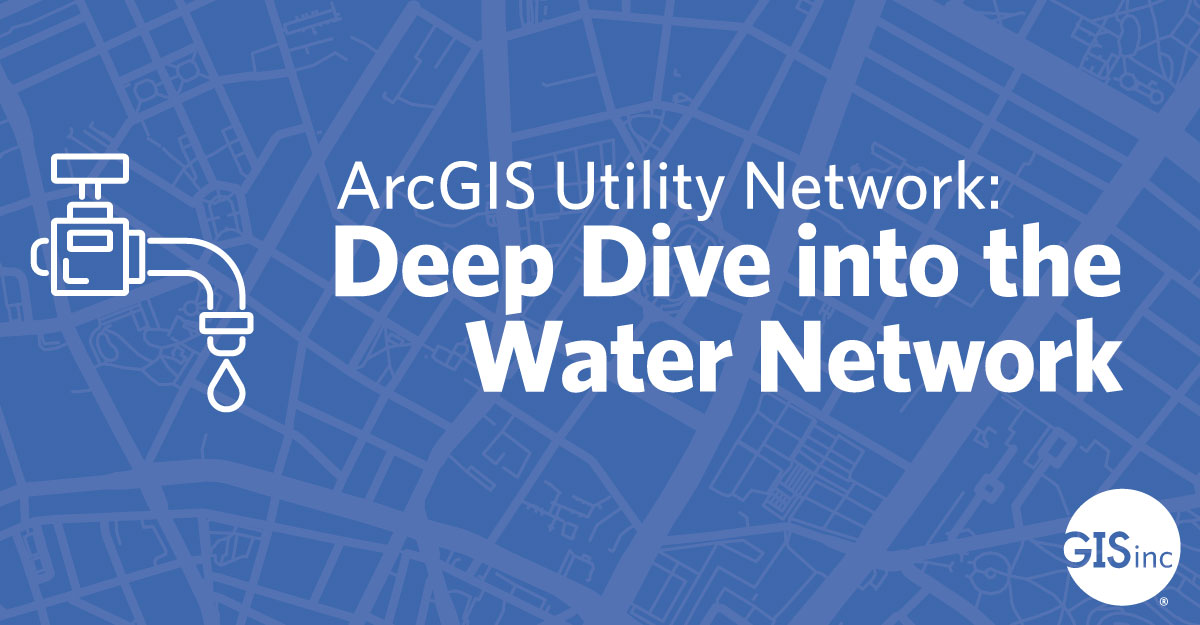 7. Blog post of ArcGIS Utility Network Webinar - Questions and Answers that contains answers to the questions submitted during the live broadcast.
8. Finally, we hosted a Utility Network Panel Discussion at the Esri UC where we were joined by our customer, Austin Water, and our partner, SSP Innovations.
This discussion is a continuation from a particular UC presentation: "An Iterative Approach to Implementing the Utility Network," by Austin Water at this year's UC. However, all parties interested in learning more about the Utility Network are invited to watch the recording.