This article may reference legacy company names: Continental Mapping, GISinc, or TSG Solutions. These three companies merged in January 2021 to form a new geospatial leader [Axim Geospatial].
Cityworks Analytics and Cityworks Operational Insights are two options for routing data into Insights for ArcGIS for visualizing and adding spatial context to assets. Learn more about each connectivity feature in this article.
Cityworks Analytics + Insights for ArcGIS
Cityworks Analytics is not a separate application, per se, but rather a connectivity feature that allows Cityworks data to be consumed within Esri's Insights for ArcGIS. This seamless integration provides a very powerful tool for visualizing and analyzing your Cityworks data, helping support more well-informed decision making.
Cityworks Analytics combined with Insights for ArcGIS enables you to provide real-time analytics to your organization or customers. Explore work activity costs, track KPIs, reveal patterns, analyze permits and code enforcement, and keep up-to-date with your inventory quantities, all from an Esri Insights dashboard.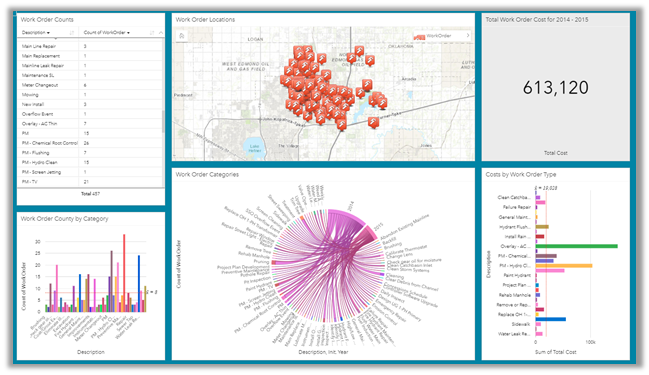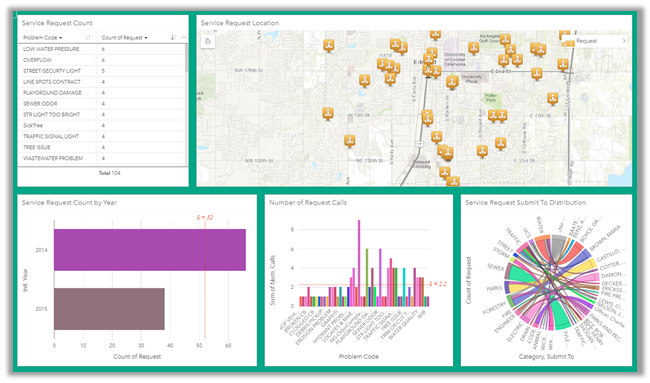 Cityworks Operational Insights + Insights for ArcGIS
Cityworks Operational Insights differs from Cityworks Analytics in that it focuses on helping organizations identify high-risk assets, then creating maintenance strategies to best manage those assets and extend their useful life. The calculations performed by Operational Insights take into consideration key asset details, such as Probability of Failure and Consequence of Failure, as well as the asset-level Risk Mitigation factors.
Operational Insights contains an embedded analytical dashboard that allows you to display a number of different asset calculation charts, showing the asset type's Business Risk Exposure, and whether an asset is over or under-maintained.
Similar to that of Cityworks Analytics, the resulting information can be consumed within Insights for ArcGIS to better visualize and add spatial context to asset risks and maintenance strategies.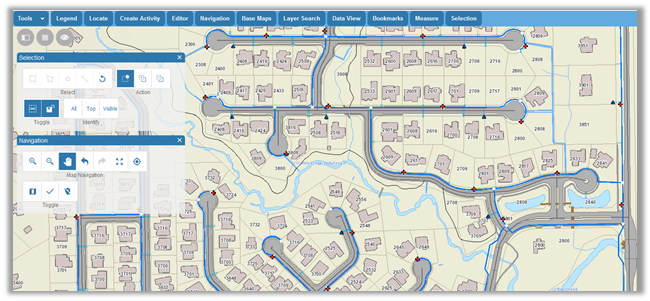 Additional Guidance
We hope this blog on Cityworks Analytics and Operational Insights has provided some value to you! If you ever need additional Cityworks help, don't hesitate to reach out to the Axim team.