Yesterday kicked off Day 1 of the 2023 Esri Developer Summit in Palm Springs, California. We have a strong contingent of developers in attendance to learn, share, and network - and compete in the annual dodgeball tournament. We're sharing a day-by-day recap of our attendee's key takeaways, from product updates and timelines to functionality improvements and more. Read on, and check back each day for more insights!
Tuesday, March 7th Recaps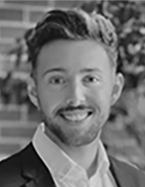 Chancee Vincent
Geospatial Solutions Architect, Axim Geospatial
Session 1: ArcGIS Maps SDK for JavaScript: Better UX with Popups
In the first session, ArcGIS Maps SDK for JavaScript: Better UX with Popups, the presenters showcased how to create user-friendly popups in web mapping applications using the ArcGIS Maps SDK for JavaScript. They demonstrated how to embed custom charts and graphics inside popups using arcade elements, as well as customizing the CSS, HTML, and Arcade expressions. They also gave a great example of a custom user experience by showing a popup that had two directions, giving a route for art exhibit locations throughout the city. By improving the user experience with popups, we can enhance the overall effectiveness of our web mapping applications.
Session 2: Managing Imagery Layers Using the ArcGIS API for Python
In the second session, Managing Imagery Layers Using the ArcGIS API for Python, the presenters demonstrated how to efficiently manage and process large amounts of imagery data using the ArcGIS API for Python. They showed how to create imagery layers with ArcGIS Image for ArcGIS Online through Notebooks in Python, and how to create a tile image layer from multiple images using path to data set or folder. They also demonstrated how to edit cloud imagery mosaics through Jupyter Notebooks and Python, which was a particularly useful demonstration for those working with cloud-based imagery data. The takeaway from this session was that Python scripts can be used to manipulate and edit imagery data in a streamlined and efficient way.
Session 3: Attribute Rules: A Deep Dive
Finally, in Attribute Rules: A Deep Dive, the presenters demonstrated how much time can be saved by effectively optimizing arcade expressions. By reducing application constraint and automating data validation, users can ensure that their geodatabases are more accurate and reliable. They gave practical examples of how to use attribute rules to maintain data integrity and automate data validation, which can ultimately lead to more accurate and reliable results. This session was both professional and persuasive, showcasing the practical benefits of using attribute rules in geodatabases.
Conclusion
Overall, the Esri Dev Summit sessions attended today provided a wealth of valuable information on a range of topics related to geospatial technology. These three sessions provided actionable insights that can be immediately applied to improve the effectiveness and efficiency of geospatial technology. Whether enhancing popups, creating imagery layers, or optimizing attribute expressions, we can ensure that our applications and geodatabases are more accurate, reliable, and effective.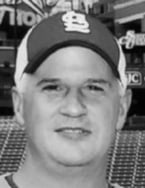 David Herbst
Senior Technical Advisor, Axim Geospatial
DevSummit Day 1 Key Takeaways:
ArcGIS Places Service provides on-demand location-based context

Adds enhanced placename searching/querying
Global coverage with a wide variety of attributes available

AI/ML has 20+ pre-trained models and improved toolsets
ArcGIS Reality is some really cool stuff

3D Digital Representations including buildings, trees, weather effects and Gaming Engines to support simulations of real-world environments

New vector hillshade that is highly performant
New layer type to support media overlays including static images as well as full-motion video
Enhanced user interface for point-to-point image/video rectification
ArcGIS Pro now offers

Over 100 analytic tools
Cartographic Visualization improvements
Feature drawing order
ModelBuilder enhancements

ArcGIS for Kubernetes now has

Disconnected environments
Autoscaling
Image hosting and sharing
Automated backups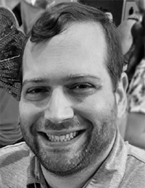 Ryan DiLorenzo
Senior Geospatial Developer, Axim Geospatial
This is my first DevSummit and the largest conference I have ever attended. Jack Dangermond said himself that it is the largest gathering of geospatial developers in the world. My key takeaways from today were:
The announcement of the Calcite Design System, which is intended to provide components for creating cohesive web experiences with minimal effort
The announcement of the ArcGIS Map SDK for Kotlin and Swift, aimed at native mobile development, and a style designer aimed at changing styles including colors, font and even labels in regional languages.
Additional Guidance
We hope this DevSummit recap has provided some value to you! If you ever need development help, don't hesitate to reach out to the Axim team.