Axim is headed to the 2022 Esri User Conference, July 11-15! It's been two years since we were able to celebrate Esri Users in person at this conference, so we are thrilled to be exhibiting in San Diego. We invite you to stop by and visit us in Booth #1019.

If you haven't registered, you still have time! Register here today, and if you need some help justifying the trip, use this free resource from Esri: Justify Your Attendance.
Rules of Engagement - Axim Booth
Kidding, there are no rules, but we'd love to let you in on a few of our plans, while still saving some surprises for the live event.
When you have a chance to explore the Esri Partners in the Exhibit hall, be sure to stop by Axim's booth (1019!).
Among our setup for the year are a Demo Theatre and Welcome Kiosks showcasing how we can empower you in the following categories:
You'll also see promotions for our:
If you aren't there in person, use the links above by July 14th for your chance to win four free consulting hours, stump the Axim Big Brain Challenge, and qualify for our Esri UC Hiring Bonus!
Exclusive Axim UC Swag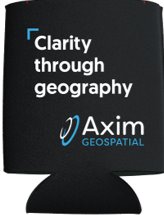 Swag is always fun. Take some home to your coworkers, kids, nephew/nieces, or horde it all for yourself. This year you can cool down, flair up, and keep your drink cold in a koozie while you're hanging with Steve Mulberry, Kevin Stewart, Dawn Siegel, and the rest of the crew in Booth 1019!
Want to guarantee your koozie at the Esri UC 2022? Book a meeting in advance with an Axim team member today.
Map Your Week - Planning Tools, Things to Do
Identify key sessions to attend on the Esri User Conference dynamic agenda.
Consider preconference seminars Hear from Jack Dangermond, founder of Esri, at Monday's Plenary, or stream it live here.
Review Esri UC Industry Fliers to see what events are planned for your area of interest. Some industry sectors even overachieved and made StoryMaps for their followers: See Water Sector Esri UC StoryMap
Visit the expo to find Esri Staff and Partners (like Axim!) to help you achieve your mission. Maximize your experience by pre-booking meetings with the Esri Team and Axim team before you go.
Sign up for the Esri Fun Run/Walk 5k on Wednesday, July 13...and if you're participating virtually, sign up here!
Party at Balboa Park to end the week on Thursday, July 14th (and pickup extra tickets for your guests).
Stop by Axim's booth #1019 for a free koozie to keep your drinks cold in sunny San Diego!
Finally - take a quick peek at Esri UC Q&A and Esri UC Health and Safety Guidelines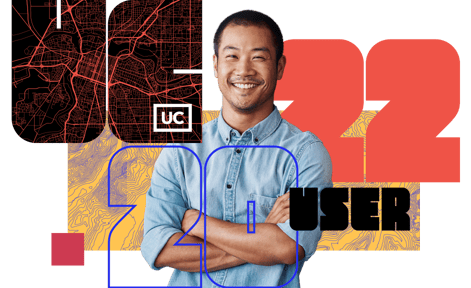 ---
Axim Geospatial has served the Esri Community for over 30 years.
We're excited to see you all at the Esri UC 2022.
Safe travels and see you in San Diego!