Taking Autism to the Sky (TATTS)
is a volunteer-run,
award-winning, non-profit organization founded by Axim Geospatial's VP of Sales and Marketing,
Paul Braun. Founded in 2012 in Madison, WI, TATTS leverages drones to develop social and employment skills for autistic individuals.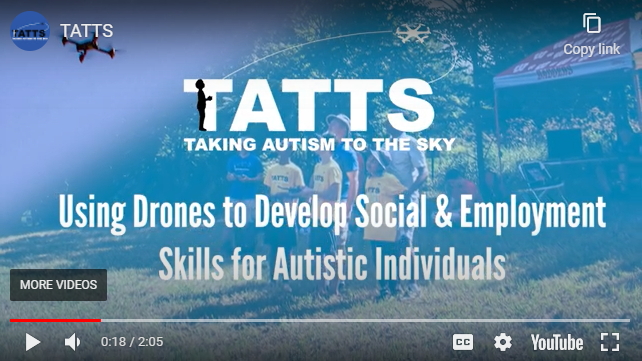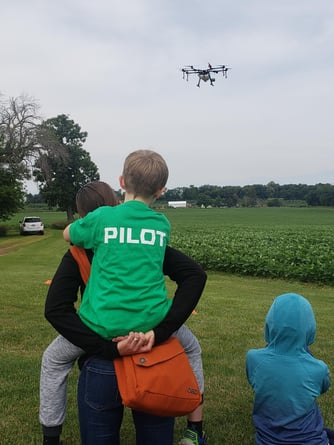 History of TATTS
Paul's original inspiration for TATTS was to
help his son, Mitchell, who is on the autism spectrum.
He saw how kids, teens, and adults on the spectrum
face a number of challenges in society in areas
such as communication, interaction, and especially
employment. Adults with autism face some of the
highest unemployment rates so one of the goals of TATTS was to find a way to teach the kids both interpersonal and technical skills they might be able to
use later in adulthood. I became involved very early in the process when
Paul and I were on a trip to DC back in 2013. At dinner he pitched the idea of
TATTS, asking me if I thought he was crazy. I thought it was a great idea and
Paul began working on fleshing out the idea from there.
We've had sessions every summer since the idea was formed, save two.
We've built a drone from a kit, we've dropped a Mario plushy with a
parachute from a drone, we've been buzzed by a biplane, and we've had
DJI, a leading drone manufacturer, out to film one of our sessions with a
professional filmmaking drone. DJI even donated a few drones for our use
several years ago that helped us build out the program. We had an
agricultural drone manufacturer donate two fixed-wing drones that
we used
to take imagery of cropland and forested areas
to
talk to the kids about crop and forest health
and management. We've had as many as five
drones in the air at one time, although that is
certainly not recommended.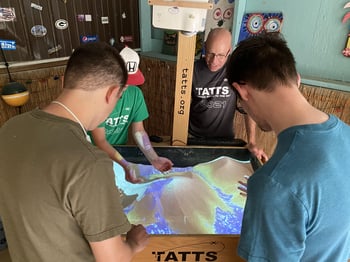 Each year we've
had between six and 20 participants, some of
which have come back year after year. Some
of our more experienced participants are now
helping teach the newer members how to fly.
We expanded the program pretty early after we
built an augmented reality sandbox to give the
kids a way to interact with the sand and create
real-time topographic maps, and by building a
TATTS table where we mounded a large touch
screen monitor in a table to give the kids a way
to interact with the imagery and create simple
geospatial data sets from the data they collected.
Volunteers include Axim Employees and Alumni
We've had a number of long-term volunteers that have been with us for
years as well. Mark Harris, Red Gartmann, Patrick Murn, Cody Baertschi
(past employee) have all given freely of their time over the years and
been instrumental to the success of the program. A few others, such as
Kristy Frane, Joe Lahti (past employee), and Dawson Bancroft-Short (past
employee), have helped out as well when they were able. Paul's wife Krysia
and his other sons, Harrison and Torin, have also been there to help most
years. For the past few years, we've focused our sessions on three locations
in the Madison area: a house near Jefferson, a
farm between Arlington and Columbus, and a house near New Glarus.
All three locations have the advantage of being far enough away from any
airports, and in a rural setting
where we don't run the risk of
flying around other people.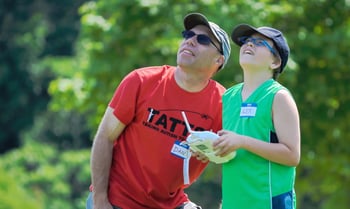 When I first became involved
with the program, I knew
virtually nothing about
autism. I was aware of it, but
I wasn't even aware there
was a spectrum or any of the
challenges faced by those on
the spectrum. Paul brought me up to speed with the basics quickly, and I learned what I needed to learn along the way. The most important skill is to listen to the kids and learn from their reactions to what is and is not working. Some of the kids are non-verbal, but body language says a lot, and the parents are great at helping to learn what each child is trying to convey. Speaking of the parents, they are the rock stars. I have never met a group of people as caring, patient, and calm as these parents. And we rely on them to be part of the program and to participate in the activities with their children.
A recent exciting development was Paul being contacted by a student in China that wanted to use our template to start a TATTS program in China and received a similar inquiry to start a program from a person in Israel. TATTS has gone global! Plans for our program include updating and documenting the curriculum to include activities for kids that perhaps don't have the fine motor control needed to successfully fly the drones on their own.
How You Can Help
Interested in starting a program in your community? We currently have programs running in Wisconsin, China, and Israel this year. Email
takingautsimtothesky@gmail.com
to let us know
how we can empower you to get your own TATTS program off the ground, literally.
Additionally, funding support is always appreciated. If you'd like to contribute to TATTS, we'd appreciate a direct contribution to TATTs. We're currently saving for a new base station computer for processing the real-time video feeds and for supporting our simulator station where participants get to practice before flying. Email
takingautsimtothesky@gmail.com
to contribute.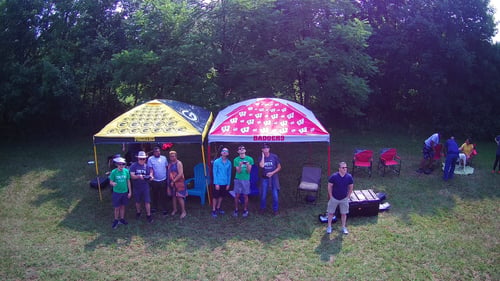 Learn more about Taking Autism to the Sky, Inc. at
www.tatts.org
.