When thinking about influential women at Axim, it's hard to not immediately think of Carrie Aurit for anyone who has worked with her. Carrie is a natural leader who works hard for both herself and those around her. However, before discussing her work at Axim, let's learn a bit about her background.
Carrie grew up in Western Pennsylvania, where she spent almost all her time playing sports. Even after moving to Florida 20 years ago,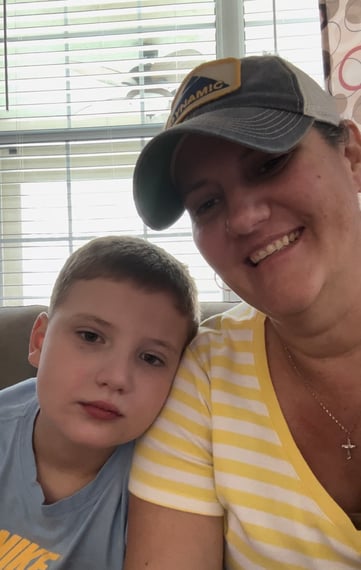 she still roots for her hometown teams. She received an athletic scholarship to play for the University of Pittsburgh at Johnstown's women's basketball program and played Junior Olympic Softball for four years while coaching and mentoring other players. She coached softball at both the high school and collegiate levels.
Like many of us, Carrie didn't go to college intending to pursue a career in GIS. She began as an undeclared major and discovered her love for maps after taking some geography courses, leading her on her GIS journey. In the workforce, she started by digitizing plat maps from microfiche film overnight. After a few years, she transitioned into GIS Program Manager roles. Eventually, she ended up in Florida, where she could avoid the cold of Pennsylvania.
When Carrie joined Axim as a Project Manager, she initially intended to take a step back from her previous role as a Program Manager. However, when the opportunity arose to become a Program Manager with Axim, she eagerly stepped into the role. Carrie has many excellent ideas and looks forward to helping establish a solid foundation for growth. She is a natural leader, focused on mentorship, workplace culture, and quality. She aims to provide new and current employees with a foundation to reach their full potential and feel comfortable at work.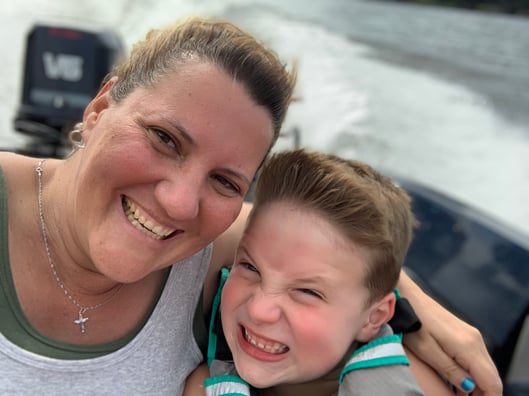 As a successful female manager, Carrie serves as a role model for new women coming into GIS. She values mentorship as a two-way street and enjoys learning from everyone, including those with different perspectives and varying experience levels. Carrie values accountability but doesn't believe in blame. She reminds everyone that missed deadlines or project mishaps aren't the end of the world,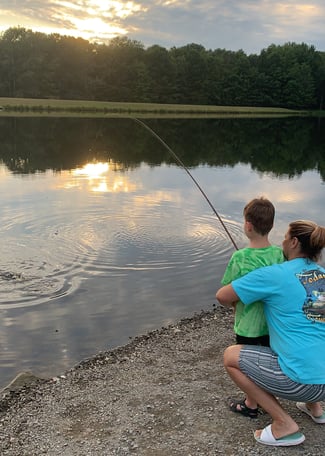 as long as individuals take ownership and move forward. She encourages work-life balance and reminds everyone to take their paid time off to avoid burnout. Carrie is also involved with the Aximmate program, mentoring new hires and being a resource for them to turn to with questions.
When Carrie isn't working hard as a leader, mentor, and co-worker, she spends time at home with her eight-year-old son, who has autism. They enjoy spending time outdoors, visiting amusement parks, the zoo, and having cookouts with friends and family. Carrie still enjoys competitive activities, just like when she was a child. She loves a good game of live action poker, as she enjoys paying attention to the cards, the odds, and observing her opponents to determine the best moves to make.
Carrie's biggest takeaway is that the best attributes of a leader, co-worker, and human being are "soft skills" such as patience, empathy, accountability, and attitude. Hard skills can be learned, but soft skills create an environment in which people feel safe to be themselves and thrive. Carrie learned these skills over her career and working with her son.