This article was written regarding work conducted under legacy company names: Continental Mapping, GISinc, or TSG Solutions. These three companies merged in January 2021 to form a new geospatial leader Axim Geospatial.
In 2008, Fort Polk, LA began the largest land expansion of a US military base since World World II. As a part of that, Axim Geospatial was tasked with performing 14-miles of boundary survey services for property procured in Vernon Parish, Louisiana.
The survey was part of the US Army Land Purchase Program whose purpose was to maintain the Joint Readiness Training Center and to expand its boundaries by roughly 45,000 acres. The land expansion was needed to support the Fort's ability to allow large groups to train in combat situations. Much of the survey was in wild, rough terrain making it a logistical challenge to complete. The base is home to over 10,000 US military personnel.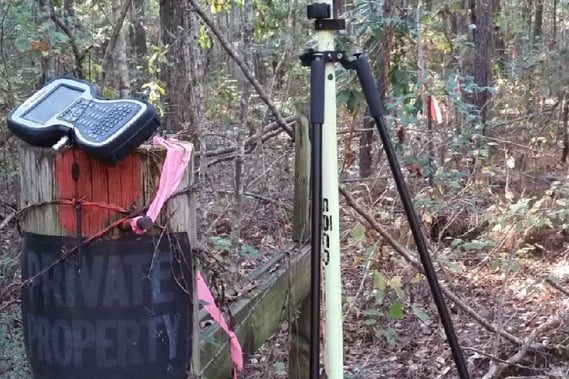 The survey required the establishment of angle points, points on line, points of curve, points of tangent, any related witness corners, and establishment of reference posts. Galvanize T-post were set along the boundary line at a maximum spacing of 500 feet. Survey staff completed recordation of sealed plats at the Parish courthouse.
Beyond internal quality check and assurance policies, Axim surveyors also compiled and assisted with random monitoring performed by the COR designated inspector and a monthly 100% inspection of generated documentation and current project data.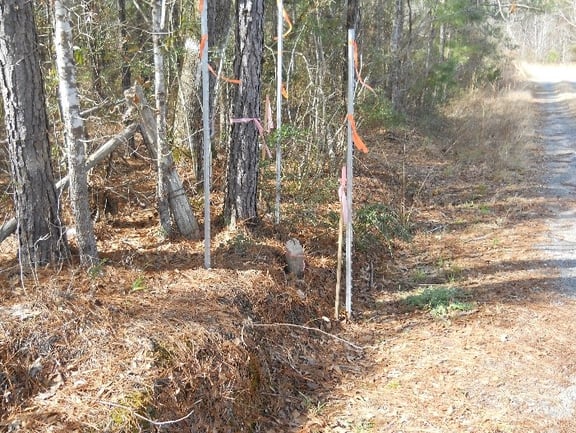 Axim committed thousands of hours of crew chief and survey technician time, over 500 hours for CADD and GIS technicians, and many more for other members of the supporting crew.
Axim simultaneously performed a 95-mile boundary survey at US Army Fort Sill in Oklahoma through the same USACE contract vehicle.