In the second article of our series on digital twins, we explore reality capture as a key configurable digital twin component. Check out our first article where we explore the history of digital twins.
As threats to critical infrastructure, public health and communities become more sophisticated, those responsible for addressing these threats face increasingly complex challenges. Axim recognizes a one-size-fits-all approach does not address the unique geography, systems and mission of each customer. Our team specializes in helping those charged with safeguarding and operating our nation's vital assets through collaboration, system design and configuration. To do this we design solutions around 5 digital twin building blocks: reality capture, geospatial cloud, open data & APIs, real-time data, and applied solutions. In this post we'll discuss the first building block, reality capture. Capturing or depicting the space around us has been a challenge and mission critical activity throughout history. Technology has transformed our ability to capture reality since those early renderings of the Pavlov Hills by hunters looking to understand the landscape and patterns through the Dyje River Valley and surrounding slopes. While the tools have changed the objectives largely have not, providing clarity through geography to ensure functional spaces, adequate resources, and secure, sustainable environments for families and communities to thrive.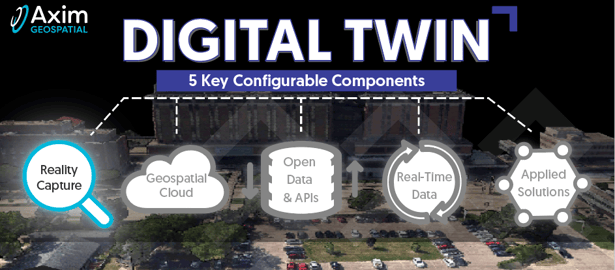 Today we often leverage digital sensors for reality capture, including terrestrial, hydrographic, aerial and satellite platforms to collect imagery, point clouds, sonar, radar, thermal and other data useful for modeling our world. These rich datasets provide pathways to discoveries indiscernible to the human eye. Advances in data processing have enabled faster processing, along with near real-time collaboration, creating opportunities for insights from experts around the globe. When these insights are harvested, translated into solutions and applied back into the physical world we are benefiting from the seeds planted by those hunter gatherers in the Valley thousands of years earlier.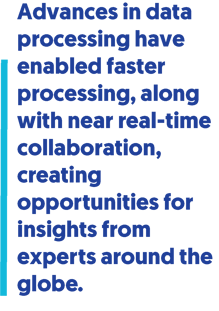 Digital sensors for reality capture have become widely accessible and are in constant use around the globe. Transportation networks are being captured to manage pavement condition, signage, barriers, and other features to provide for safer travel. Construction sites are being captured to provide for collaborative planning, coordination and inspections. Landfills, quarries and mining sites are being captured for efficient stockpile and other volume calculations. Growth in indoor reality capture has been realized as professionals across markets, from residential and commercial real estate through campuses, airports, design/build, maintenance, and operations are transforming their management of indoor space.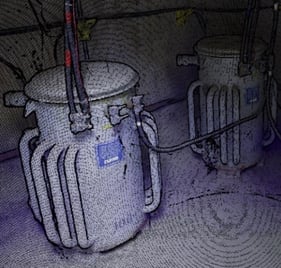 Indoor reality capture is increasingly intersected with IoT sensors for automation, planning, emergency response and asset management from the top level of a tower to the underground tunnels that unveil the foundations, power and communication lifelines for essential services such as hospitals and first responders.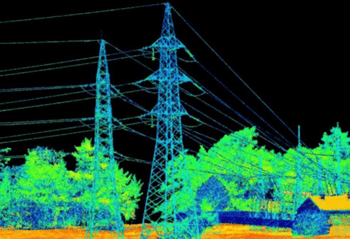 What does reality capture look like for you? Is there value in better, faster insights into your home, property, workplace, or communities? Intelligent spaces and smart places are changing the way we interact with our environment whether sitting (standing!) at our desk, driving in our (autonomous?) vehicles or traveling by air, sea or rail.
Our digital twin series will continue as we launch into geospatial cloud services and solutions.
---
Are you ready to learn more about how to leverage and implement Digital Twin components to solve your business problems?