Axim has been helping customers navigate geospatial cloud challenges for years. Over this time, we've produced a number of informational webinars, video blogs, expert panels, and even an eBook - all to help our customers get smart on cloud migration and management strategy.
Take a look through our Cloud Resource archive:
1. The Ultimate Guide to ArcGIS Cloud Migrations - an eBook
In this free guide, The Ultimate Guide to ArcGIS Cloud Migrations, you can avoid making costly mistakes with your cloud migration and ensure it is done right the first time. The guide helps you answer the cloud-related questions keeping you up at night, such as:
2. ArcGIS Enterprise - Cloud Management Tools - a VLOG
At Axim, we leverage all the major providers such as Azure, AWS, Google, and others. When it comes time to build out the environment to support ArcGIS Enterprise and get ArcGIS Enterprise installed and configured. There are Cloud Provider Options and Esri Provided options. And, you can choose the option you need to use based on the business requirements and any SLAs that an organization has with its customers.
3. ArcGIS Enterprise - Cloud Migration Process - a VLOG
Axim Geospatial's Steve Mulberry and Solution Engineer Zeb Steeby talk about the Cloud migration process for ArcGIS Enterprise.
4. ArcGIS Enterprise - Cloud Business Continuity - a VLOG
Axim has been helping and assisting our customers to deploy ArcGIS Enterprise for many years now both on-premise and in the cloud. And in each case, we typically discuss with the customer about Business Continuity and what that really means, and how it impacts the deployment process.
It's so important for Axim to understand the customers' requirements and Service Level Agreement or (SLA) they have in place with their clients before we deploy ArcGIS Enterprise, this helps with the infrastructure design process.
5. ArcGIS Enterprise - Desktop in the Cloud - a VLOG
Listen to Steve Mulberry and Tony Urquidi explain how ArcGIS Desktop can run in the cloud alongside ArcGIS Enterprise.
6. BONUS Blog: Monitoring the Health of ArcGIS Enterprise - a VLOG
You've just finished installing and configuring your ArcGIS Enterprise site. You've got services, maps, and apps published and your organization is making use of them. Perhaps some of these apps or services are mission-critical to your organization and you want to make sure they're working great. What now? How do you make sure you've got enough resources dedicated to your site? How do you ensure that these important services and apps are available when they are needed? How do you find out if something goes wrong? These are important questions and with a default ArcGIS Enterprise installation, it can be difficult to obtain the information you seek. What you need is some way of proactively checking up on your site, preferably with some mechanism that notifies you if something is wrong. This is where server monitoring comes in.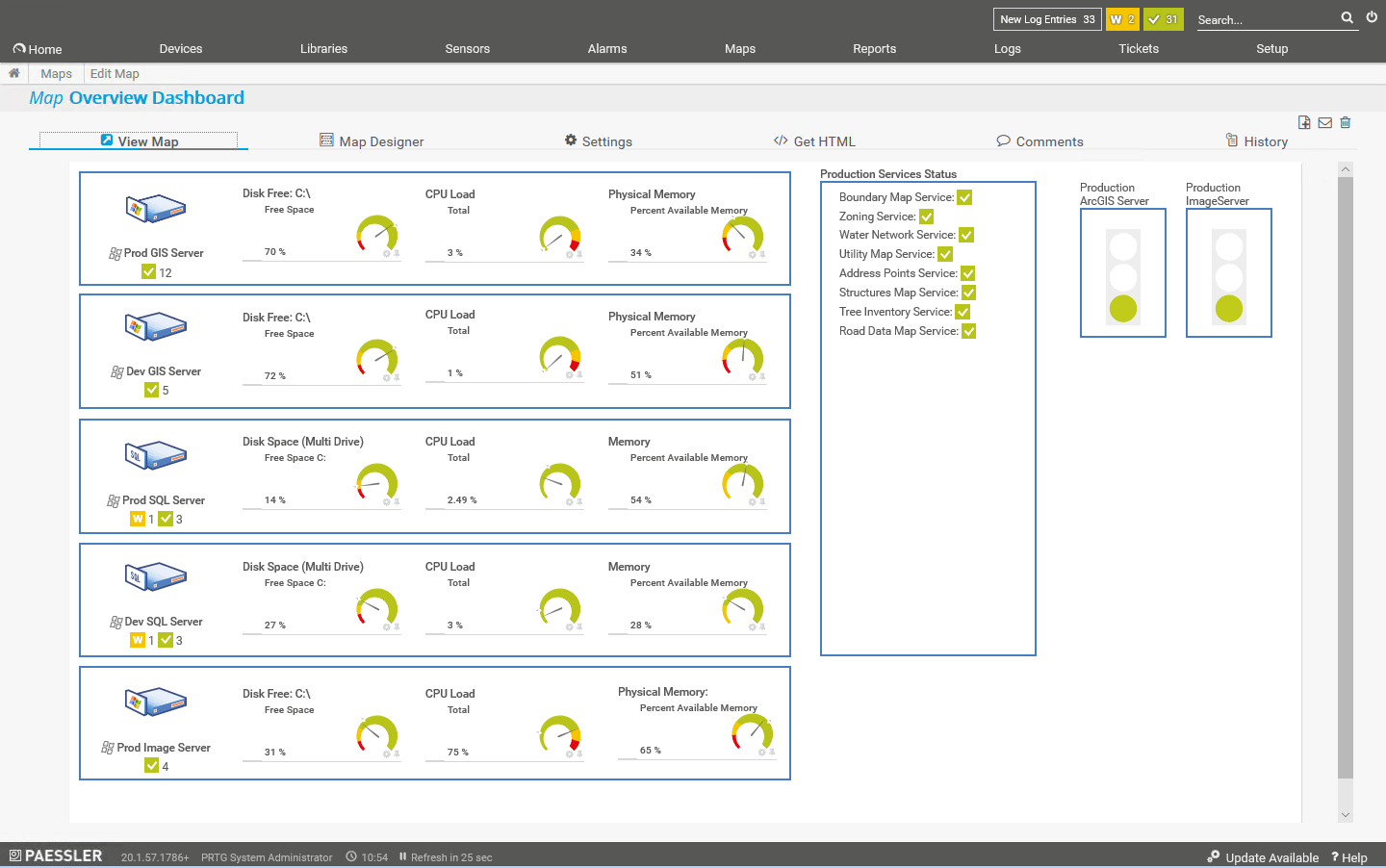 7. Also of interest, we had a long-form Webinar on this topic! ArcGIS Enterprise: Strategy for Cloud Migrations & Managed Services - a webinar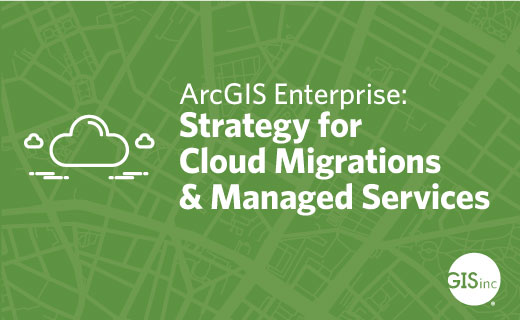 8. ArcGIS Enterprise - Hosted and Managed Cloud Services
A webinar where we start with the basics of how and why you should migrate your ArcGIS Enterprise to the Cloud
9. Axim's Cloud Services Webpage
One-stop-shop for how our team of experts may be able to take some stress off your already full plate.
--
Axim is a proud ArcGIS Cloud Services Speciality Designation Holder
Do you need help a Cloud Migration or Managed Services?